The standard promise from any politician seeking election to an office. "I will lower your taxes."
I say it and I mean it. Erlanger has not had a balanced budget in quite some time and I want to take an opportunity to explain Erlanger's financial picture at a high level.  The city has been taking in more money than it spends for several years and I'd get into the nuts and bolts of taxes in your city.
Revenues
Revenues are the money that the city takes in.  The city brought in revenues from the following sources in 2016/2017 Actual General Fund:
Property taxes: $4,507,522 – approx. 26% of total revenues
License and Permits: $9,115,696 – approx. 53% of total revenues
Intergovernmental: $835,711 – approx. 5% of total revenues
Uses of Property: $32,314 – approx. less than 1% of total revenues
Charges for Service: $2,142,858 – approx. 13% of total revenues
Fines and Forfeits: $59,942 – approx. less than 1% of total revenues
Interest: $127,880 – approx. less than 1% of total revenues
Miscellaneous: $314,799– approx. 2% of total revenues
Total Revenues: $17,136,722
History: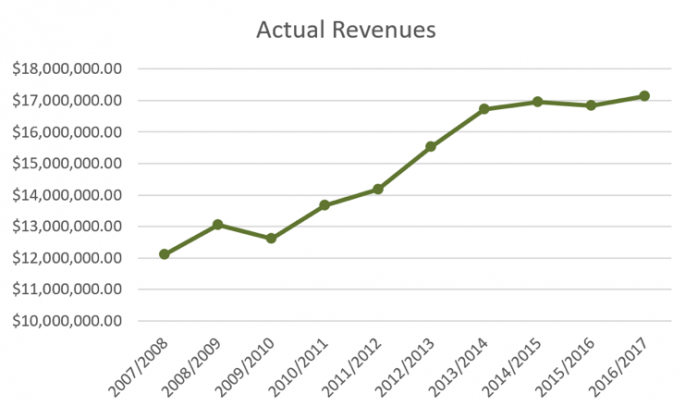 These numbers are based on 2016/2017 Actual General Fund from the Erlanger City Budget
Appropriations
Appropriations (or expenses) that are paid from the city budget include the different departments including Fire/EMS, Police, Public Works, Communications/Technology, General government and any debt the city is paying off (bonds, etc).
General Government: $1,889,589
Communications, Technology, and Innovations Dept.:$679,372
Police: $5,634,736
Fire/EMS: $3,722,664
Public Works: $1,919,171
Debt Service: $896,319
Total Appropriations: $14,741,851
History: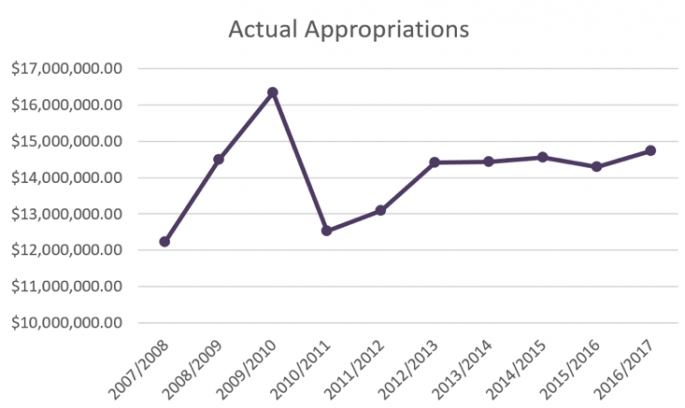 Surplus
A surplus is the when the amount of revenues or income coming into the city exceeds the amount of appropriates or expenses.  Over the past 7 years, the City of Erlanger has seen a surplus between 1 and 2.5 million dollars every year.  With the examples from the FY 2016/2017 Budget, you can see the following:
$17,136,722 in Revenues – $14,741,851 in Expenses = $2,394,871 Surplus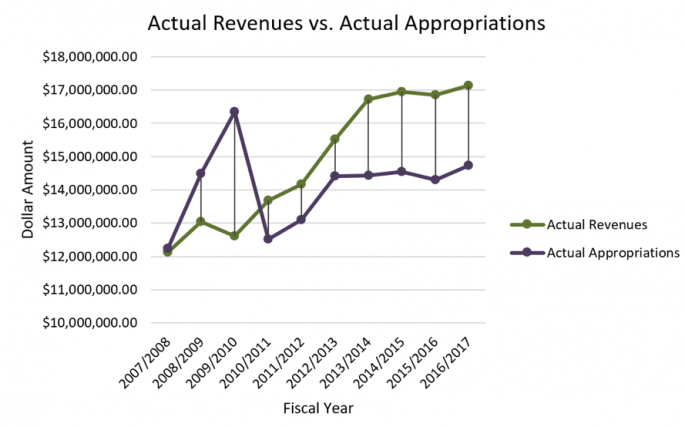 With an annual surplus that large, it is imperative to make changes that will bring you closer to a balanced budget.  There are two ways to do this:
Spend more money
Reduce revenues (taxes).
Cutting Taxes and Increasing Spending
For the last four years, the city has been doing a combination of both.  On Tuesday, council is set to vote on the city's 4th consecutive property/tangible tax decrease.  Even with the tax decreases, we have seen record high revenues and amazing economic development.  The city also has been able to increase funding for the repair and replacement of roads and sidewalks.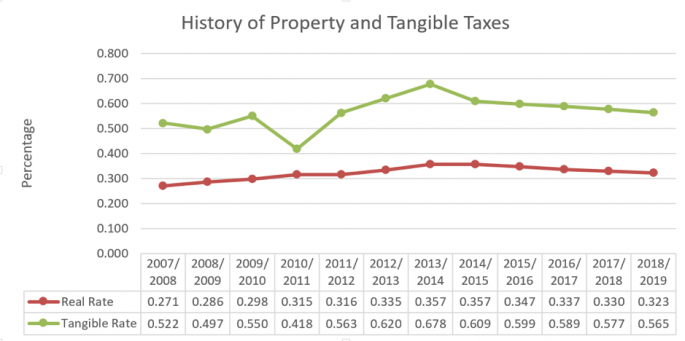 We have also given raises to our city employees.  For many years, we heard the Police and Fire Departments say that the city did not keep up with regional salaries.  They reported issues with turnover in each department because salaries were not competitive with neighboring cities.  By researching and comparing salaries for neighboring cities, I was able to work with council to begin righting the ship last fiscal year with an increase of 6% to their salaries for FY 2017/2018.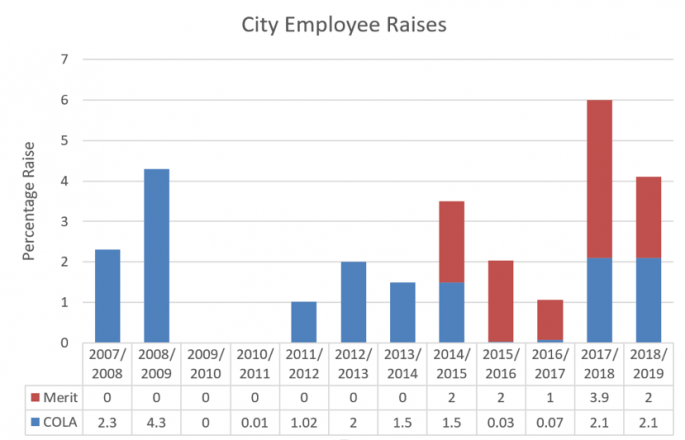 I also worked with city staff to add paid maternity/paternity leave as an additional benefit for employees that began July 2017.  These additional appropriations coupled with the tax cuts for last year still amounted to a surplus for the city.
Our budget includes 30% of our appropriations in a reserve account.  This 30% equates to approximately $4.4 million which is the recommended amount to have on hand in the event of an emergency.
In addition to the reserve account, the city has a second account called the unreserved account.  The unreserved account is made up of surplus dollar amounts and at this point is almost over $10 million.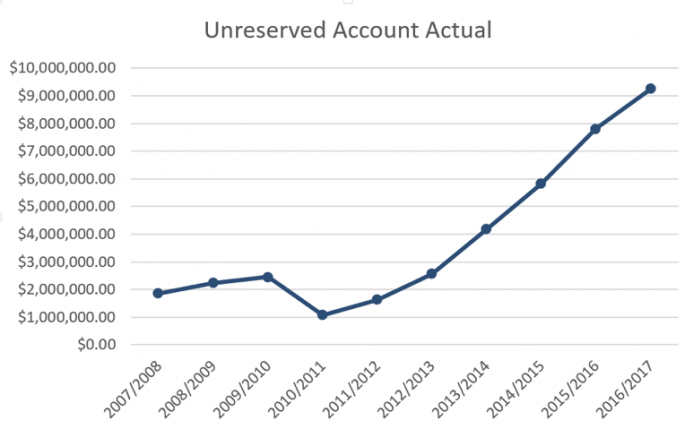 The Future
With the increased economic development and increased property values, we can continue to work on a combination of additional careful spending and the reduction of taxes.  It is time to start tackling the insurance premium tax.  Currently we sit at 10%, which we need to start making small decreases in the next budget cycle. Citizens and businesses alike would see potential decreases to health, car, life, and home/rental insurances by lowering this tax.
The taxes the city collects belongs to and is used for the citizens and businesses that it is collected from.  If we have year over year of surpluses adding up to tens of millions of dollars, we aren't being good stewards of this money and should be working towards taking less and spending it on improving the infrastructure and image of our city.
I'm glad you made it through this dive into the dollars and cents with me. Don't you think Erlanger may be better off with an economist that's good with (and may enjoy) crunching the numbers?
Revenues, appropriations, and unreserved account numbers are based on fiscal year 2016/2017 Actual numbers.  The 2017/2018 Actual numbers are not available until the end of September 2018 after an audit process is complete.