I had the pleasure of participating in the Kenton County Government Academy gaining perspective into the connections between Erlanger and other Kenton County agencies.  This 10 week program provides an inside look at other governmental entities impacting the residents of Erlanger. Representatives from the following agencies shared perspective on their role in each citizen's everyday life:
School Districts

Library

Kenton County Fiscal Court

Judicial Branch

Health District

Animal Shelter

Cincinnati/Northern KY International Airport

Local Fire and Police Departments

Kenton County Detention Center

Planning and Development Services

Northern Kentucky Water District

Sanitation District
Perspective in Action
As with any program, there is always a topic that resonates.  For me, it was week 7 with the class held inside of the Kenton County Detention Center.  Kenton County Jailer, Terry Carl, discussed sources of funding and jail overcrowding with 120 more inmates than the capacity of 600, the majority on drug related offenses. Jason Merrick, Director of Inmate Addiction Services, spoke about the nationally recognized addiction recovery program that is specifically designed for correctional populations.  He highlighted the successes and how the community has come together to give every person the "help they deserve". Understanding that addiction is a disease, we as a community can support those around us that are struggling. Addiction doesn't affect only the person who is addicted, addiction is affecting entire communities and their services (including Erlanger's Police, Fire and EMS) and it will take us all coming together to conquer this problem.
It is also our duty to understand the issues that are affecting the lives of our citizens.  Heroin affects the family structure with grandparents raising grandchildren when their children are addicted and cannot parent.  I didn't have a full grasp on this until sitting down and talking with residents in Erlanger where this is a daily reality. St. Elizabeth spoke during the Kenton County Mayor's meeting about the services they offer to educate and provide relief to families affected by addiction.  I asked how they could assist Erlanger and by partnering with Jason Merrick, Terry Carl, Amanda Peters from NKADD, Jim Beiting from Transitions, Rebecca Elliston from CHNK and Danielle Mathieu from St. Elizabeth we organized the first city sponsored Heroin Town Hall in Kenton County. 75 people attended to hear speakers, learn about resources available and ask questions to experts for assistance.   
Special Guest Speaker
During the graduation ceremony, Lt. Governor Jenean Hampton provided an inspirational message, reaffirming my passion in the importance of local government.  She attributed her success in both public and private positions to her ability to ask questions to deepen her understanding of "the bigger picture". She cited her time in sales in the packaging industry and how working directly with shipping and asking questions about their processes led to direct improvements for their sales force.  The more people that can offer perspective on how processes can be improved the more opportunities for improvement are born.
I pledge to always be asking questions and not to stagnate in my role as a council member or mayor.  I will be seizing opportunities to collaborate with these agencies in Kenton County to develop solutions for challenges that Erlanger will face.  I am committed to the engagement needed to elevate Erlanger and to ask the questions that may challenge the status-quo.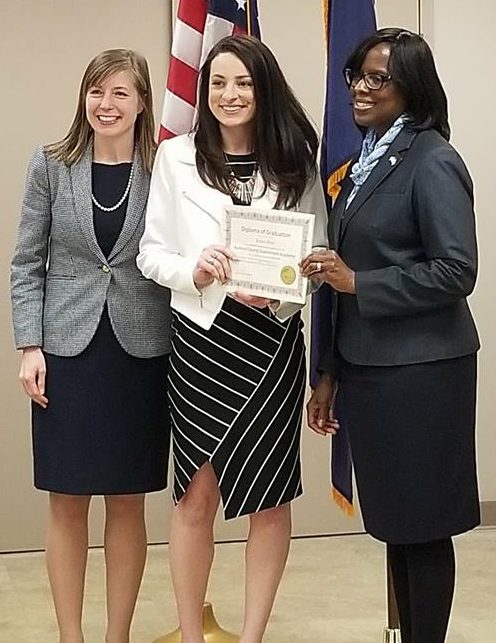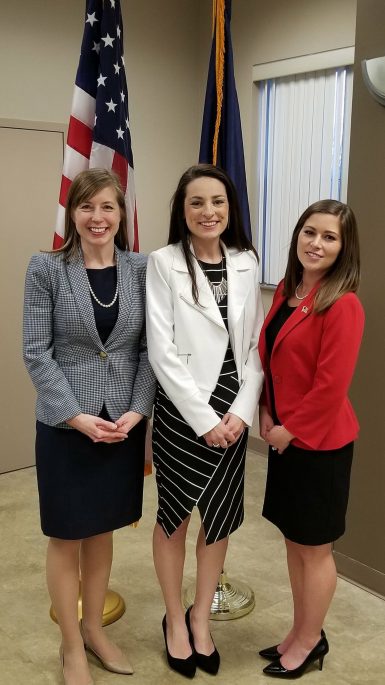 Government Academy – Open to all Kenton County Residents
The Government Academy Program thrives under the leadership of Kenton County Attorney, Stacy Tapke and Public Information Officer, Susan Topmiller. If you are a citizen that is interested in getting involved and understanding the inner workings of government, please consider participating in this program next year.
"A passion for learning and continuous improvement is the core of positive development and having vision for the future."

– Jessica Fette